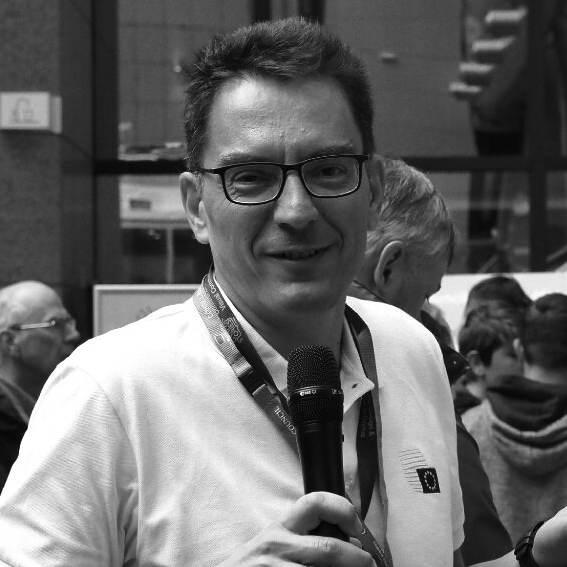 Achilleas was born in South Africa. He completed his studies in the Polytechnic University of Patras in Computer Engineering in 1993. After his studies he worked for a period of 6 years in the private sector in Greece. First at IBM as a software engineer, then at Latsis Group as IT Auditor and finally at Athens International Airport as IT Project Manager.
In 2001, Achilleas moved to Brussels, where he joined the Council of the EU. He worked for 17 years in the IT directorate of the Council in various management positions, being responsible for the Internet and Intranet sites of the Council and for the development of several applications.
In 2018 he took the position of the Head of the Graphics & Publications unit of the Council. Under his capacity he manages the Graphic Design Studio, the Publications and content production teams and the Printing teams (A4/A3 b&w and colour and large/special format printing).
When he is not preparing for his next marathon, Achilleas voluntarily helps GSC with translations.