Founder & Creative Director of Brandus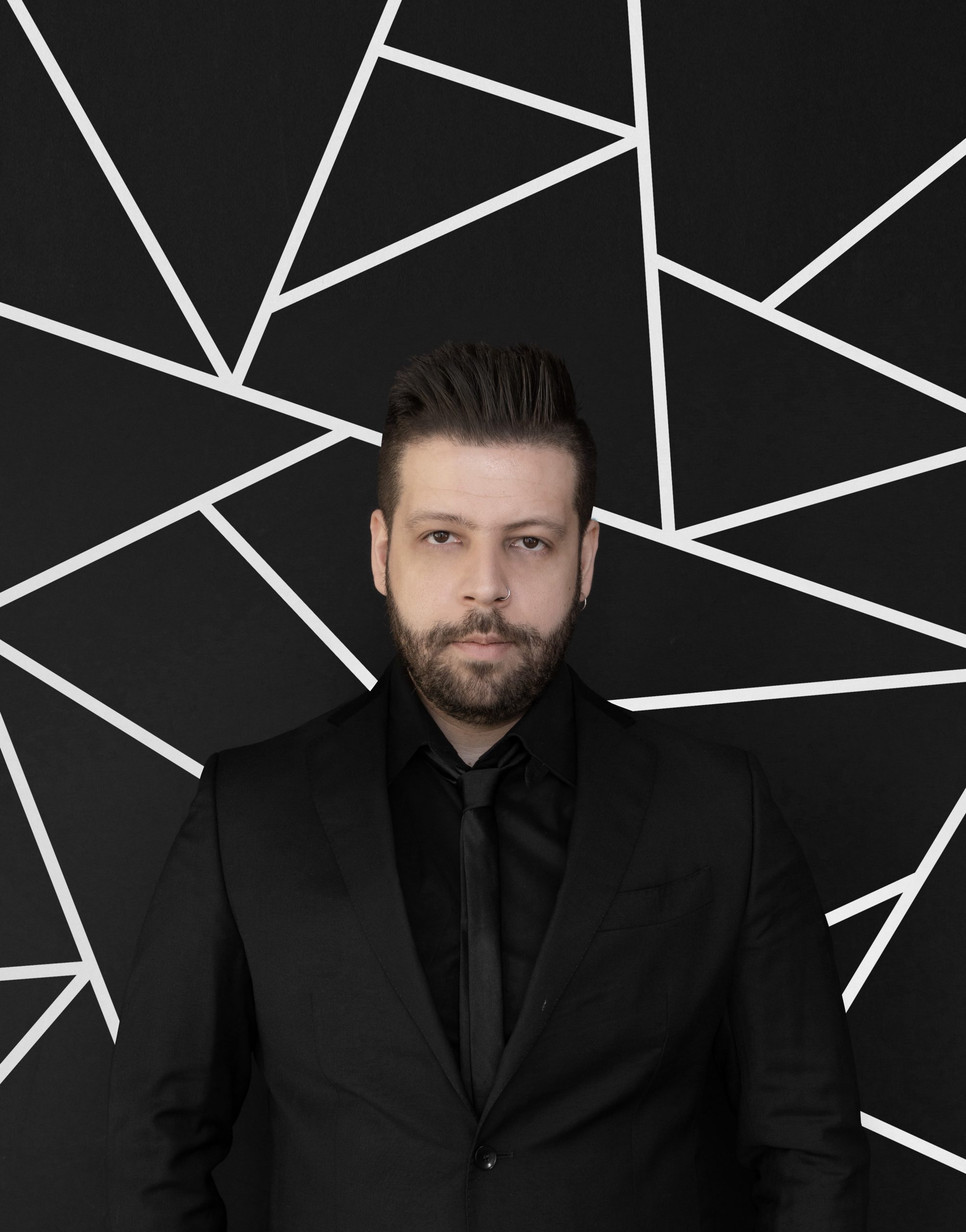 A man who has proven himself to be a perceptive visionary and creative innovator with a passion for minimal style and modern aesthetics. Born half-Greek, half-Russian, Andreas grew up in a diverse and multicultural environment, filled with contrasts and contradictions that would come to shape his identity and work in the future. After graduating from Middlesex University London/AKTO in 2009, Andreas immediately dove into the deep waters of the advertising business. He started his career as a freelance designer (2009 - 2010) and rapidly advanced to the position of art director at the international award-winning Parachute TypeFoundry (2010 - 2012) which was based out of Athens and London and specialized in type design, typography and branding. Parachute's clientele included multinational companies such as: Bank of America, European Commission, UEFA, Samsung, IKEA, Interbrand, National Geographic, the Financial Times and more.

Having gained experience and expertise by working with brands and products in a corporate environment, Andreas became a branding specialist and decided to take a new step in his career. In 2012 he co-founded Corn Studio, a fresh and modern agency which swiftly became one of the most talked about design agencies in Athens, Greece. Andreas served as the studio's co-owner, creative director and branding consultant for the next seven years (2012-2019). During his time with Corn Studio, he achieved even greater success by working with world-renowned international and Greek companies such as Netflix Inc., Entertainment Weekly, H&M Greece, L'Officiel Hellas, Grant Thornton, Upstream, John S. Latsis Public Benefit Foundation, AKTO Art & Design College, Pansik Fashion School and more. The reputation of Corn Studio in Greece quickly flourished after its collaboration and design partnership with Netflix Inc., the leaders of the worldwide entertainment industry, was officially announced. Corn Studio was featured in multiple interviews, newspapers, and blog articles in the Greek media and was seen as a success story of young Greek design entrepreneurs who managed to thrive during the Greek economic crisis, achieving global recognition and domestic respect. Andreas established his studio as one of the top individual design agencies in Greece, participating in various design conferences in Greece and Cyprus.

In 2020, Andreas decided to create a new agency, taking another step forward as an accomplished entrepreneur and visual marketer. The in-depth experience he had gained in the past decade from working in various fields within media, advertising and marketing had led him to master his skills in developing high-end visual strategies for corporate brands, products and services. Thus, he assembled a new multi-disciplinary, creative media agency offering high-quality services to visionary brands around the world with one goal in mind: image that functions. While always keeping an eye on the latest trends, he is constantly on the lookout for new and intriguing methods that could fit the customer's needs and make them stand out in the marketplace. His clientele includes multinational companies, corporations, manufacturers, startups and individual entrepreneurs from the United States of America, Europe, Asia, and Australia. His new agency specializes in corporate branding and consultancy, visual marketing, creative direction, media production and social media content development. The name of the agency is Brandus.