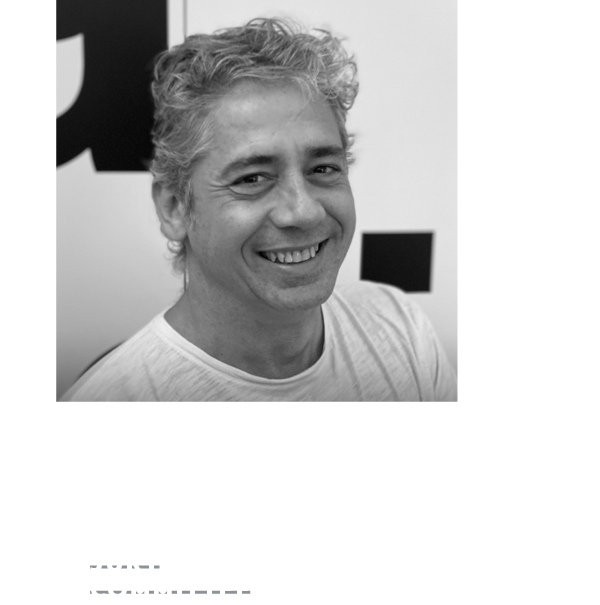 Mauro Pastore, along with Masa Magnoni and Alessandro Floridia, is founding partner, creative and design director of Cacao Design, a multidisciplinary agency specialized in brand identity founded in 2004 in Milan.
Cacao Design projects have won numerous awards and been published in annuals and publications of national and international renown (ADI Design Index, Creativity International Print & Packaging Design Awards, IDA International Design Award, How, ReBrand, Novum, Graphis, Kak, Gold Ink, TDC Type Directors Club, Red-Dot, How, LogoLounge, D&AD Design and Art Direction Award, Ed-Awards, Zgraf, ADCI Art Directors Club Italiano, C2A Creative Communication Award).
But Mauro has been appearing in international Design Annuals since 1991, starting with an Honorable Mention from the Art Directors Club of Europe while working at Gaffuri Comunicazione, one of Italy's leading design firms at the time, where he started his career in 1988. Before Cacao he was one of the founders of Inox Design, where he worked for ten years (1993-2003). Between 1997 and 2002 he also spent a couple of months each year as a freelance Senior Designer for Baker Brand Communications (California) and Mucca Design (New York). Together with his partners, in 2006 Mauro founded Eulda Books, a publishing house with the goal of promoting excellence in design through publications of the highest quality. The first publishing project was launched in 2006: Eulda, the European Logo Design Annual, which as of January '08 evolved into Wolda, the Worldwide Logo Design Annual. The competition was run until 2010, then sold to third parties. In October '06, Mauro served on the jury for ReBrand 2007 (www.rebrand.com), an international design competition. In June '08, he has been invited as a guest speaker at Syzygy, an international design conference held in Barcelona by the Art Directors Club of Europe (www.adceurope.org/syzygy).
Specialties
Naming, logos and branding, corporate identity, brochures, catalogues and monographs, packaging, exhibition design, events and below-the-line material in general, as well as videos, web design and digital items.