ASSOCIATE PROFESSOR & CHAIR
Department of Digital Art & Design, New York Tech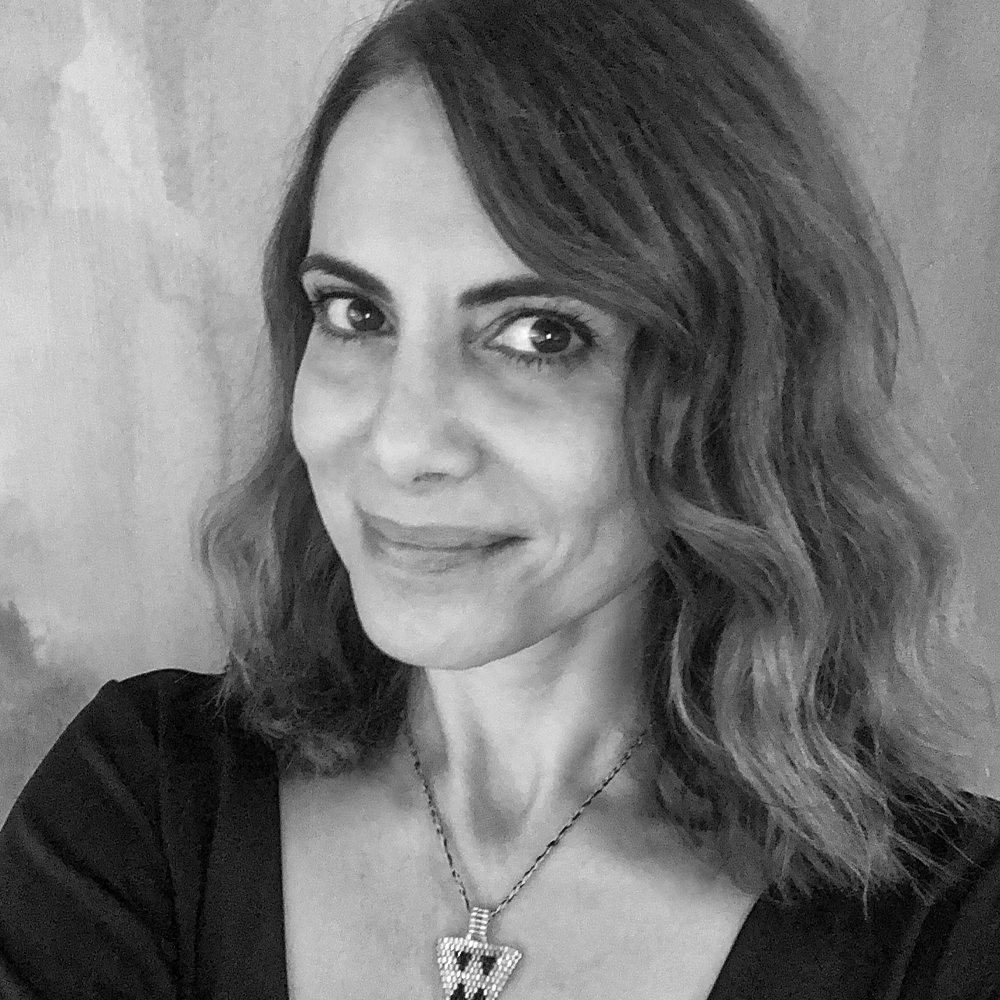 Rozina Vavetsi is a graphic designer, associate professor, and chair of the Department of Digital Art and Design at New York Tech.

As a designer Rozina has exhibited her work in London, Milan, New York, Las Vegas, and Athens; she won prestigious graphic contests (Good 50×70, How Design Adobe Commemorative Poster, Graphic Design USA InHouse Design etc), and was featured in print and online design publications (Creative Quarterly, Graphic Design USA etc). Rozina maintains a small design studio developing client and personal projects and has done pro bono work for the American Cancer Society.

In addition to creating her own work, Rozina has been teaching a wide array of both graduate and undergraduate graphic design courses at New York Tech, with special interest in Typography, Branding and Information Design. She instills in her students the notion that graphic design goes beyond pure esthetics and encourages them to apply it in more experimental and complex ways, breaking disciplinary boundaries and meeting the ever-changing demands of our world.


As a chair, Rozina is involved in various academic initiatives such us curriculum development, design of innovative courses, collaborations with domestic high schools and international universities, interdisciplinary initiatives, panel discussions etc.

Rozina received a BFA in Education from the University of Athens, Greece and a M.Sc. in Communications Design from Pratt Institute in New York. She is an active member of professional organizations such as the Type Directors Club and AIGA.