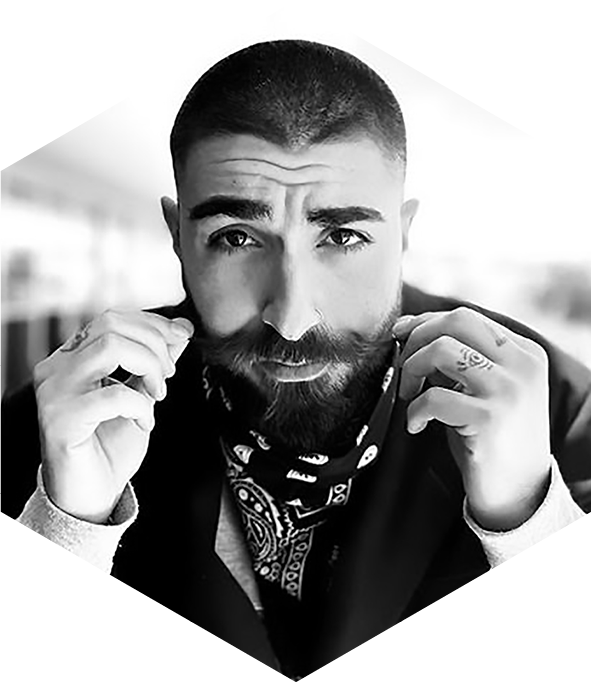 19.03.2023 | 16:30 - 17:00​
// EN
The lecture will be video-based that will cover the journey of artdose404. It will be an interview focusing on the art process of a collage and the idea generation.
// GR
ArtDose – 2555 Ημέρες
Η διάλεξη θα είναι βασισμένη σε βίντεο και θα καλύπτει το ταξίδι του artdose404. Θα είναι μια συνέντευξη που θα εστιάζει στην καλλιτεχνική διαδικασία ενός κολάζ και στη δημιουργία της ιδέας.
// ΕΝ
ArtDose collage ideas began in 2018, with a background in graphic design and inspiration in surrealism and dadaism. That formed the ground for Dose Magazine, which was released 2 years after. Dose Magazine is now a seasonal magazine aiming to promote local artists. Every new issue is celebrated with an art event / exhibition that showcases my work along with the featured artist work.
// GR
Οι ιδέες για κολάζ ArtDose ξεκίνησαν το 2018, με υπόβαθρο στη γραφιστική και έμπνευση από τον σουρεαλισμό και τον ντανταϊσμό. Αυτό αποτέλεσε το έδαφος για το περιοδικό Dose, το οποίο κυκλοφόρησε 2 χρόνια μετά. Το Dose Magazine είναι πλέον ένα εποχιακό περιοδικό με στόχο την προώθηση τοπικών καλλιτεχνών. Κάθε νέο τεύχος γιορτάζεται με μια καλλιτεχνική εκδήλωση / έκθεση που παρουσιάζει τη δουλειά μου μαζί με τη δουλειά του καλλιτέχνη που παρουσιάζεται.