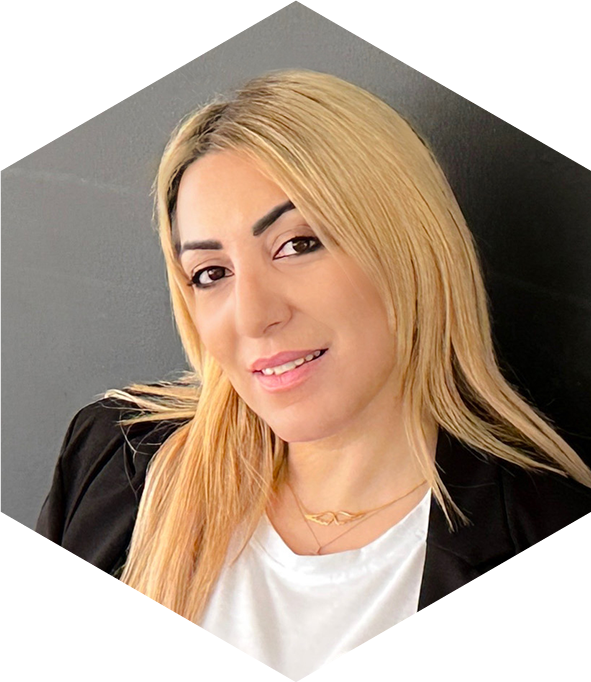 19.03.2023 | 18:30 - 19:00​
// EN
The making of a 58-second tale, from two different points of view.
From idea development to the final cut.
// GR
Μια ιστορία 58 δευτερολέπτων
To χρονικό μιας ιστορίας 58 δευτερολέπτων από δύο διαφορετικές οπτικές γωνίες.
Από τη διαδικασία υλοποίησης της ιδέας στο τελικό αποτέλεσμα.
// EN
Myrto Panayiotides has almost 30 years of experience in the world of advertising. Following her studies at the Art, Design & Media (AKTO) educational group, she started her career as a professional designer, and subsequently art and creative director, at 2 of the largest advertising agencies in Cyprus.
For the last 20 years she has been a member of DeLeMa McCann Cyprus. In 2011, she was reassigned from the agency's Creative department to the Digital department, in the role of Digital Creative Director.
She has worked on projects involving both local and international brands with a presence in the Cyprus market. She is extremely passionate about her work and enjoys taking on the communication challenges of brands that want to respond to trends and utilise available technological innovations.
She believes that innovative ideas – over and above inspiration and creativity – should always meet the key goal of effectiveness.
// GR
H Mυρτώ Παναγιωτίδου εργάζεται για σχεδόν 30 χρόνια στο χώρο τα διαφήμισης.
Μετά τις  σπουδές της, στον εκπαιδευτικό όμιλο Τέχνης, Design & Media (AKTO)* στην Αθήνα, ξεκίνησε την επαγγελματική της σταδιοδρομία σαν σχεδιάστρια, καλλιτεχνικός και δημιουργικός διευθυντής σε 2 από τα μεγαλύτερα διαφημιστικά γραφεία της Κύπρου.
Τα τελευταία 20 χρόνια είναι μέλος της εταιρείας DeLeMa MCcann Cyprus. To 2011 μετακινήθηκε από το Δημιουργικό τμήμα της εταιρείας στο τμήμα Digital, όπου εργάζεται από τη θέση της Digital Creative Director.
Έχει δουλέψει σε projects που αφορούν τόσο Κυπριακά όσο και διεθνή Brands στην Κυπριακής αγορά. Παθιάζεται με τη δουλειά της και απολαμβάνει τις επικοινωνιακές προκλήσεις των brands που οφείλουν να συνδυάζουν τις τάσεις και τις διαθέσιμες τεχνολογικές καινοτομίες.  
Υποστηρίζει ότι οι πρωτοπόρες ιδέες – πέραν της έμπνευσης και της δημιουργικότητας – πρέπει πάντα να πετυχαίνουν το στόχο τους.