SEO Specialist / Digital Marketing Strategist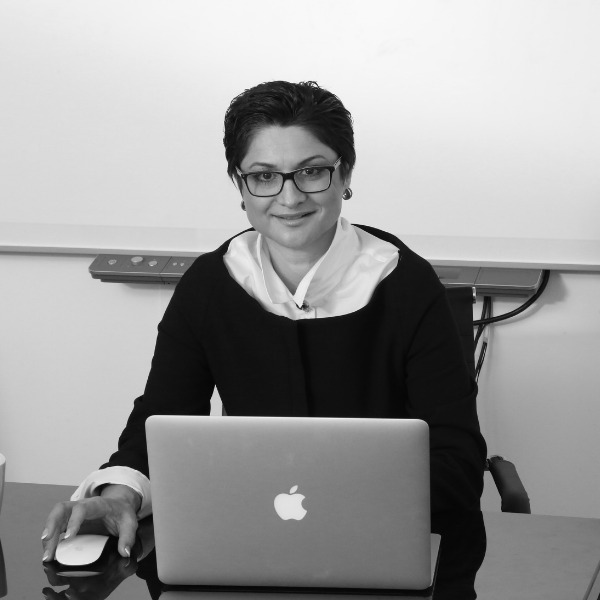 A pioneer in digital marketing, founder and CEO of Go Digital Globally, Elena Jnr. Andreou has an experience of 18 years in Marketing and later in Digital Marketing with the focus in the last 7 years entirely on SEO.

She studied Law and Marketing and later on she specialized in Digital Marketing, SEO and Personal Branding. She continued her specialization in Social Media Analysis through Programming language (R programming and Python) and sentiment analysis, artificial intelligence, Google algorithm and ranking factors.

Books, articles and research papers:
1. Socio-Economic Challenges on Building a strong online presence- Case study Small and Micro Businesses
2. CRISIS? Let's beat it with SEO! 4 Steps to Increase Your Business Profits Now!
3. "Google: A Responsible Innovation, Or An Algorithm: Which Hijacks Our Brain?"
Lecture
"You Are Your Brand": 
The Solopreneur's Personal Branding Blueprint
This day and age, it's not just companies that have brands but individuals too. And it's not just celebrities! Everybody is a brand! Nowadays, what Google retrieves about you with a single click pretty much defines what you are worth!
Have you ever wondered why certain individuals in your field rise out of nowhere, get a lot of media attention, attract the best clients and get paid much more than you for the same services? Are these men and women just smarter or more talented than you? And what determines how much should you charge for your services?
Your brand is an indication of what you can offer and it will make or break your success. Personal branding is the insurance policy that gets you onto the path of being paid what you are worth. And it is crucial to cultivating a successful career.
"You Are Your Brand": The Solopreneur's Personal Branding Blueprint is the essential guide on how to market yourself and your career as a brand. It reveals all you need to know about how you present yourself to potential clients, customers, and anyone else imperative to your career.
Workshop
The 7 Pieces Of The Puzzle
That Make Or Break Your Business
* Price includes lecture attendance at no extra cost.
"The 7 Pieces Of The Puzzle That Make Or Break Your Business" is a workshop designed for:
Business owners and solopreneurs that are frustrated because:
– Their business either doesn't have any or doesn't have enough clients to be profitable
– Despite investing in specialized services, coaching and courses, they still don't have the clarity they are craving on what to do next
– They know it's time to go all-in and put their self out there, but they're still second-guessing themselves
People dreaming of becoming a business owners
People laid off because of coronavirus