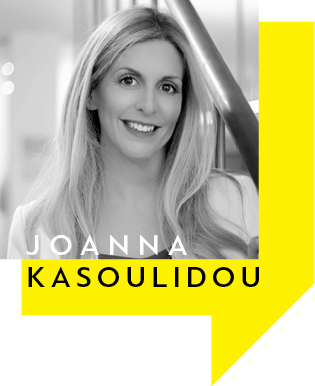 After completing her Master in 2004 at Westminster University in London, Ioanna Kasoulidou was employed at the DELEMA advertising agency, with the title of PR Executive with clients in her portfolio such as Bank of Cyprus, MTN, the Pilakouta group, Universal Life, the group companies Fotos Fotiadis, J&P and many other names. In 2008 she received her professional degree Charter from the London Institute in Public Relations, and with this she received the title of PR Manager at DELEMA until 2015.
In 2016 she transferred to the communication company Partners with the title of Director of the company raising the bar to in the field of public relations in the Cypriot reality data with clients such as Bank of Cyprus, CYTA, EAC, Eurolife, Siakola Group, Leroy Merlin, Lanitis, Microsoft, OPAP etc
INFLUENCER MARKETING IS HERE TO STAY!