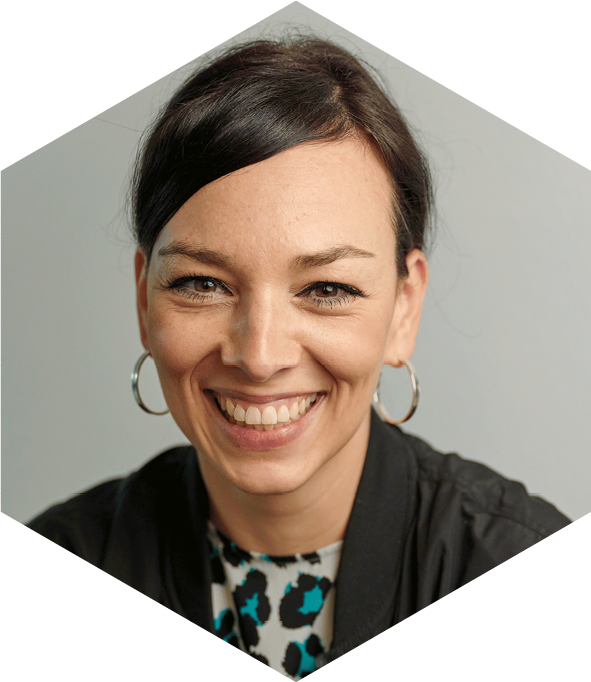 19.03.2023 | 19:30 - 20:15
The Value of Independent Publishing
// EN
The world is constantly changing and so is the way we publish today. "Print is dead" was proclaimed a few years ago and is repeated again and again, and yes, for some media this is true. And that is—probably—a good thing. The news is on our smartphones in a matter of seconds, the printed medium is once again becoming a more desirable object and helps to decelerate and engage with topics more intensively. The smell of a freshly printed publication, the feel of the paper, without electricity, without log in.
In her lecture, Julia Kahl presents what publishing online and offline means to her personally these days and what an important role publications can also play in terms of cultural understanding and social aspects.
// GR
Η Αξία των Ανεξάρτητων Εκδόσεων

Ο κόσμος αλλάζει συνεχώς και το ίδιο ισχύει και για τον τρόπο που δημοσιεύουμε σήμερα. "Το έντυπο είναι νεκρό" μια φράση που διακηρύχθηκε πριν από μερικά χρόνια και επαναλαμβάνεται ξανά και ξανά, και ναι, για ορισμένα μέσα ενημέρωσης αυτό είναι αλήθεια. Και αυτό είναι -πιθανότατα- καλό πράγμα. Οι ειδήσεις βρίσκονται στα smartphones μας μέσα σε λίγα δευτερόλεπτα, το έντυπο μέσο γίνεται και πάλι ένα πιο επιθυμητό αντικείμενο το οποίο βοηθάει στην επιβράδυνση και την εντατικότερη ενασχόληση με τα θέματα. Η μυρωδιά μιας φρεσκοτυπωμένης έκδοσης, η αίσθηση του χαρτιού, χωρίς ηλεκτρικό ρεύμα, χωρίς σύνδεση.
Στη διάλεξή της, η Julia Kahl παρουσιάζει τι σημαίνει για την ίδια προσωπικά η έκδοση online και offline στις μέρες μας και πόσο σημαντικό ρόλο μπορούν να διαδραματίσουν οι εκδόσεις και όσον αφορά την πολιτιστική κατανόηση και τις κοινωνικές πτυχές.
// EN
Julia Kahl (born 1983) studied Communication Design at the University of Applied Sciences Darmstadt before moving to Karlsruhe in 2007, where she lives and works since then. Together with Lars Harmsen, she runs the independent publishing and media house Slanted Publishers, which was founded in 2014 and has received international recognition for its activities such as Slanted magazine, the Slanted blog and various publications in the field of typography and design. As a designer, editor and publisher, she has a great passion for typography, editorial design and all things print and loves connecting with people and cultures from all over the world. She teaches in the field of typography/editorial design at various universities, gives lectures, and is regularly part of international design juries.
// GR
Η Julia Kahl (γεννημένη το 1983) σπούδασε Communication Design στο Πανεπιστήμιο Εφαρμοσμένων Επιστημών του Ντάρμσταντ πριν μετακομίσει στην Καρλσρούη το 2007, όπου ζει και εργάζεται από τότε. Μαζί με τον Lars Harmsen διευθύνει τον ανεξάρτητο εκδοτικό και δημοσιογραφικό οίκο Slanted Publishers, ο οποίος ιδρύθηκε το 2014 και έχει λάβει διεθνή αναγνώριση για τις δραστηριότητές του, όπως το περιοδικό Slanted, το ιστολόγιο Slanted και διάφορες εκδόσεις στον τομέα της τυπογραφίας και του σχεδιασμού. Ως σχεδιάστρια, συντάκτρια και εκδότρια, έχει μεγάλο πάθος για την τυπογραφία, τον εκδοτικό σχεδιασμό και όλα τα έντυπα και αγαπά να συνδέεται με ανθρώπους και πολιτισμούς από όλο τον κόσμο. Διδάσκει στον τομέα της τυπογραφίας/του εκδοτικού σχεδιασμού σε διάφορα πανεπιστήμια, δίνει διαλέξεις και συμμετέχει τακτικά σε διεθνείς κριτικές επιτροπές σχεδιασμού.