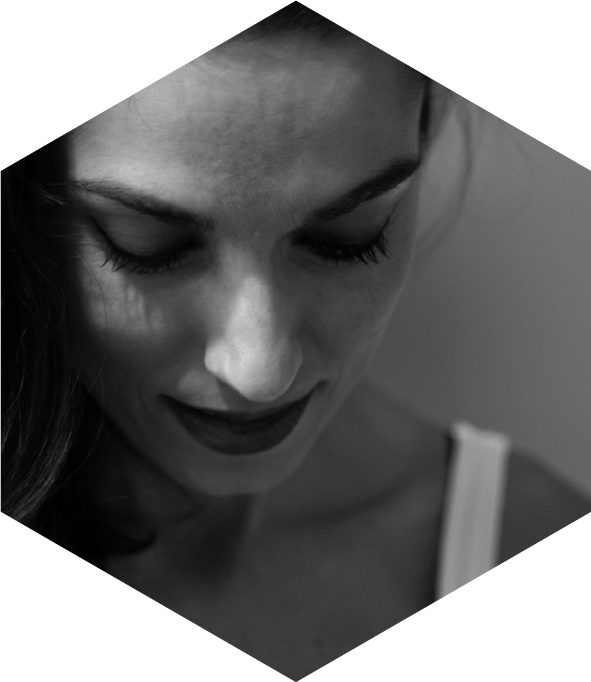 19.03.2023 | 14:45 - 15:15
// EN
In other words, the (wild?) journey of a little graphic designer who growing up, came out of the world of advertising, entered the magic world of contemporary design
// GR
Η Μεγάλη Έξοδος
Η αλλιώς η ( ξέφρενη;)πορεία μιας μικρής γραφίστριας που μεγαλώνοντας εξήλθε απο το χώρο της διαφήμησης και εισήλθε στον μαγευτικό χώρο του πολιτισμου. 
// EN
Nasia Demetriou graduated from the School of Art, Design and Media (AKTO) of Athens in 2001 and continued her studies at the University of Middlesex, from which she graduated with a BA (Hons) in Graphic Design. Until 2015, she worked in the advertising industry in Cyprus as a graphic designer and art director for various agencies.
Since 2016, she has been working as a freelance graphic designer undertaking projects that cover the entire spectrum of graphic design: from designing posters of awarded films and corporate logos to illustrating credit cards and packages, Nasia incorporates innovative techniques that invent and form the client's brand identity. Her highly aesthetic approach in combination with her excellent design skills, earned her multiple awards such as the Bronze award of the Cyprus Creative Club competition in 2019, and two silver and one bronze of the same competition held in 2021. She has recently been awarded a silver award during the 2022 CarobAwards. Her work features in online magazines and exhibitions, such as the prestigious Adobe Create for Adobe online magazine.
// GR
Η Νάσια Δημητρίου αποφοίτησε το 2001 με άριστα από τη Σχολή Τέχνης, Design & Media (AKTO) της Αθήνας, και ακολούθως ολοκλήρωσε τις σπουδές της στο Πανεπιστήμιο του Middlesex με πτυχίο (BA Hons) στον Γραφικό Σχεδιασμό. Από το 2001 μέχρι και το 2015, εργάστηκε στη διαφημιστική βιομηχανία στην Κύπρο ως γραφίστρια και art director σε διαφημιστικές εταιρείες.
Από το 2016 μέχρι σήμερα εργάζεται ως ελεύθερη επαγγελματίας γραφίστρια, αναλαμβάνοντας πρότζεκτ που καλύπτουν όλο το φάσμα του γραφικού σχεδιασμού: από αφίσες βραβευμένων ταινιών μέχρι εικονογράφηση τραπεζικών καρτών, εκδόσεις, συσκευασίες, σχεδιασμό οπτικής ταυτότητας, καθώς σχεδιασμό οπτικής επικοινωνίας διεθνών φεστιβάλ. Η Νάσια ενσωματώνει καινοτόμες τεχνικές που επινοούν και διαμορφώνουν την ταυτότητα του πελάτη. Το έργο της, που χαρακτηρίζεται από υψηλή αισθητική και σχεδιαστική αρτιότητα έχει βραβευτεί σε διαγωνισμούς, όπως στο Cyprus Creative Club 2019 (χάλκινο βραβείο) καθώς δυο ασημένια και ένα χάλκινο βραβείο το 2021. Είναι κάτοχος του ασημένιου βραβείου στα CarobAwards το 2022. Έχει φιλοξενηθεί σε διαδικτυακά περιοδικά και εκθέσεις. Συγκεκριμένα, το 2019 φιλοξενήθηκε στο διαδικτυακό περιοδικό Adobe Create της Adobe.