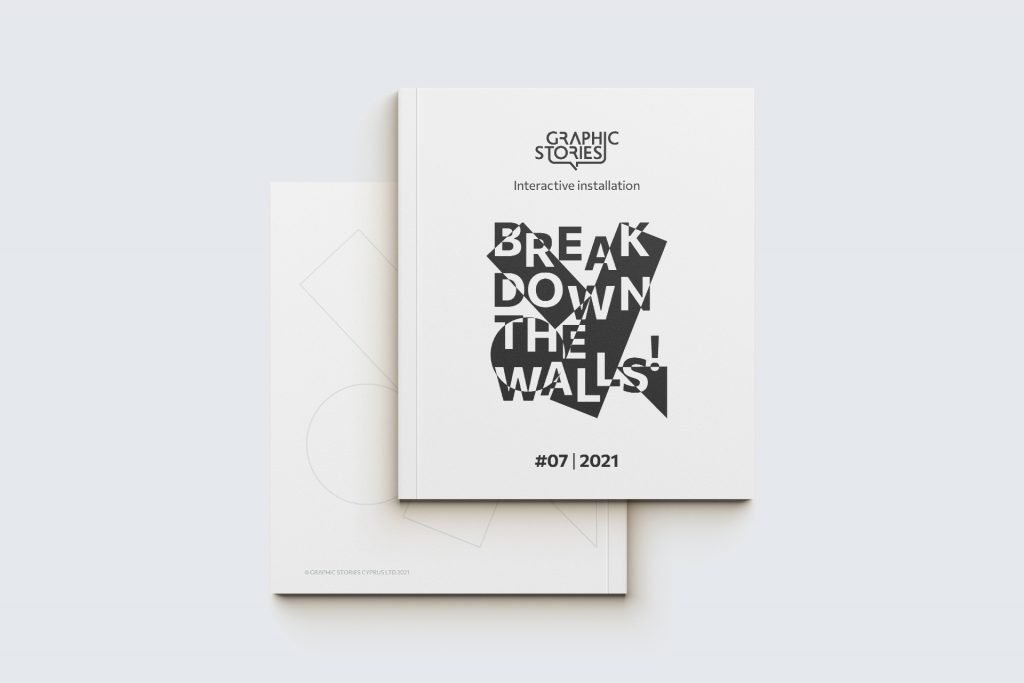 Interactive Installation | 2021
Interactive Installation, part of the activities of the 7th Graphic Stories 2021
Payment via
Bank Transfer or PayPal
For more info check our Ordering Guide below
Shipping Costs:
In Cyprus: Free
Internationally: +10€
Graphic Stories has published this new, limited edition book in relation to "Break Down the Walls", the 7th Annual International Conference on Graphic Design and Visual Communication of Graphic Stories, that took place in 2021.
This special edition of the Interactive Installation, contains all the messages that were written on the installation's Wall, plus detailed photographic material from the event.
Book Format: 20x23cm
118 pages

When you complete your payment, please send us an email to graphicstoriescyprus@gmail.com with your order and your address for shipping. We will send out the book as soon as the bank deposit is confirmed.
Payment via Bank Transfer
Bank of Cyprus
IBAN: CY54002001950000357027343851
Swift / BIC: BCYPCY2N
Recipient Name: Graphic Stories Cyprus
Payment via PayPal
Recipient email: graphicstoriescyprus@gmail.com
Shipping Costs:
In Cyprus: Free
Internationally: +10€
Shipping Restrictions
Due to COVID-19 restrictions we are unable to ship to all countries worldwide.
Please check the list of destination countries in which all the traditional postal services are offered.