DESIGNER – MARKETING MANAGER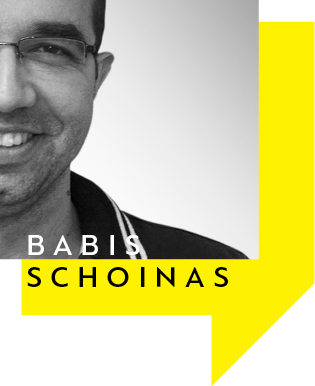 VALUE-BASED PRICING FOR CREATIVE WORK
The presentation is an initial discussion, based on real-life scenarios and experiences that will help you answer the question of how much creative work costs. By attending, you will be able to better approach the amount you can charge but also to calculate the real cost of your work.
We will be analyzing the most common ways of invoicing and see how we can end up charging based on the value of our work for our client. In addition, we will be analyzing the types of customers, their common objections when we refer to the cost, but also their own point of view.  Techniques, methods and procedures will be mentioend, so that you can gradually adapt them to your personality and apply them in every meeting with prospective clients.
The lecture addresses issues that contain all the parameters before the creative work starts: the initial approach, the costing, traps in the negotiations, the discount requirement, legal details and much more. It is addressed to professionals or graphic design students, with some parts of it being applicable to all creatives. It certainly contains elements that are interesting to even more experienced professionals as value-based pricing is the way of charging that fits perfectly in the modern corporate environment.
VALUE-BASED PRICING FOR CREATIVE WORK
The workshop will be based on the framework presented in the lecture, by deepening mainly with examples, simple scenarios with short dialogues, and roleplay in all stages.
Based off your own examples and experiences we will look for different possible approaches to pricing creative work, while also mentioning alternatives depending on the type and budget of the client. Methods of bracketing, anchor pricing and achieving good communication and smooth cooperation with the client will also be discussed, as well as recognizing toxic clients and behaviors that need to be covered in non-negotiable requirements.
All of the above are always in the spirit of an honest cooperation with the customer having as a goal the best end result.
It all started in 1992 with the pagination of a book on 3B2. This was the beginning of a long journey that fortunately is not over yet. DTP was his main area of ​​interest. Babis Schoinas did not miss the opportunity to absorb any design or technical innovation, educating himself, his colleagues and of course the customers. Graphic design was the first step. In 1998 he designed his first website. In 1999 he won the first pan-Hellenic webdesign competition. 3D came later with his contact with 3DS Max. At the same time, he advises professionals in the field of color management, while he writes articles and gives lectures on topics such as color processing, graphic design, image processing and marketing.