Workshop – Photorealistic Digital Painting for Beginners and Advanced
Be the best digital illustrator you can be. Develop your digital painting skills step by step and learn the basic and some cutting edge methods and techniques from a top digital painter.

At this workshop you will learn:
how to draw realistic black and white and colour portraits.
the painting fundamentals (shape and form, light, colour and tone values).
how to take advantage of under drawing (imprimatura)
a solid foundation for any painting program such as Photoshop, procreate etc. 
photoshop tips, tricks and shortcuts.
Bring a laptop with a graphic tablet or tablet with a drawing app and a notepad & pen/pencil for notes. Please check in advance that the gear you will bring works.

The class size is limited so book your seat now.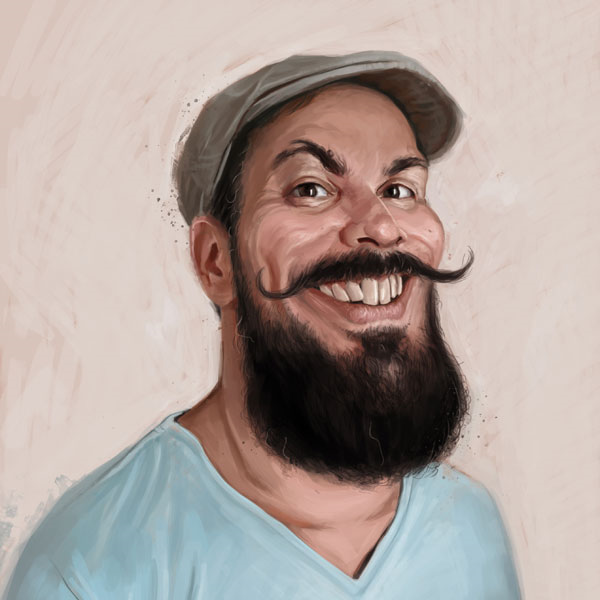 My name is Costis Papatheodorou and I am an Athens based Greek artist. I started working as an art director in ad agencies for international and regional clients. I soon realized that what I really wanted was to become an illustrator. I did and I have been working as one for the last 15 years. My illustrations have been featured as cover, interior pieces and tutorials for Newsweek int. edition, L' Echo des Savanes and Photoshop Creative magazine. Besides working as an advertising illustrator, I also find great joy in painting portraits and caricatures.

Links/ Social media:
www.costispapatheodorou.art
www.behance.net/costapap
www.instagram.com/costispapatheodorou
www.facebook.com/fivebluewishes.gr
https://twitter.com/costapap_5blue