* Price includes lecture attendance at no extra cost.
Hard Linoleum Engraving Surface (x2)
dimensions 20x30cm, thickness 3mm.
Lino Cutters LINOLEUM CUTTER SET MALZEIT.
Lino Ink Roller CONDA ART 15cm (x1) or
Lino Ink Roller MEYCO 65078, width 6cm (x1)
made of rubber, to spread the ink across the surface
Carbon Copy Paper Α4 (x5)
Pencils / Markers / Paper Tape
Inks: Linoleum based or Acrylics (any colors you wish)
Papers: any texture or size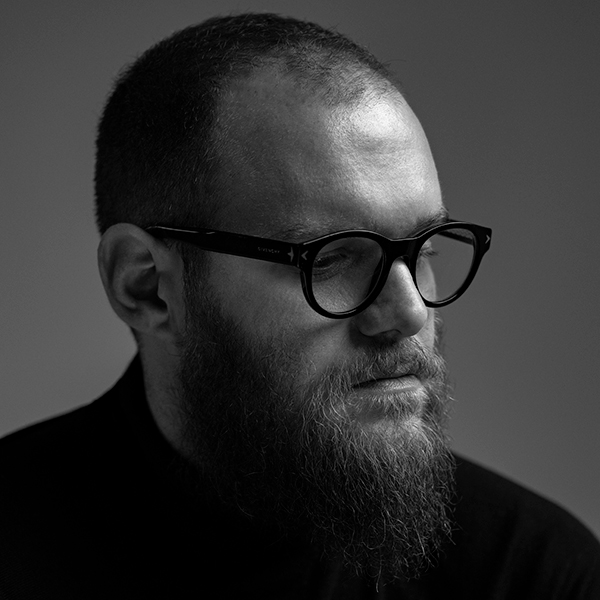 Fetanis Ioannis was born in Athens/Greece. He studied graphic design at the Athenian Artistic and Technological Group where in 2004 he graduated with a Bachelor of Arts. He completed his studies in 2007 by obtaining an MA in Strategic Design & Visual Communication from Middlesex University, London.

He is now working as a freelance designer whilst at the same time enjoys being active in groups with interests and actions in social fields such as Creative Action Network (USA), TEDx, as well as taking part in political communication projects. His endless creativity, guides him to participate frequently in graphic design competitions, exhibitions and biennales all over the world. Golden Bee (Moscow Global Biennale of Graphic Design), Good 50x70 (Milan Trienalle, Italy), Political Poster Show (Mons Trienalle, Belgium), Poster For Tomorrow (Paris Design Week), European Design Awards, EBGE (Greek Graphic Design & Illustration Awards), Hiiibrand Awards (Nanjing, China) & Young Lions Hellas (Cannes Lions Advertising Festival).
If you read this, prints not dead.
When we discuss about engraving art we describe the process through which artists firstly design, secondly engrave on a hard surface & finally print the engraved design on one or more copies.
The main purpose of P.N.D Workshop is to push participants to get acquainted with the art of engraving. More specifically, the holistic exploration of an analog printing process, starting from the creation of the engraving piece ending to the appearance of the final printed artwork, is perhaps the most efficient way to obtain an essential contact with this specific printing technique. The participant after the workshop will be able to evaluate & appreciate the importance of using traditional printing tools in a digital environment.
During the workshop, introduction to the art of engraving, acquaintance with material's behaviour such as ink & linoleum, as well as handling of the necessary tools such as cutters, will be presented & analysed.
A little bit of information about Engraving
Engraving had been associated with typography for centuries. The discovery of photography freed artists from illustration, giving them the opportunity to create autonomous engravings. In the 20th century Engraving evolved dramatically. Many artists such as Picasso and Warhol experimented with new techniques and materials such as linoleum, silkscreen printing, etc. In Greece the first to be introduced to Engraving in the 18th century were the Mount Athos monks. Since the middle of the 19th century Engraving has been taught at the School of Fine Arts by renowned engravers.
To get your materials, the partner stores:
LARIS Art Shop & Mona's Art offer 25%, with the indication: Graphic Stories Cyprus – Workshops