Children's Animation Workshop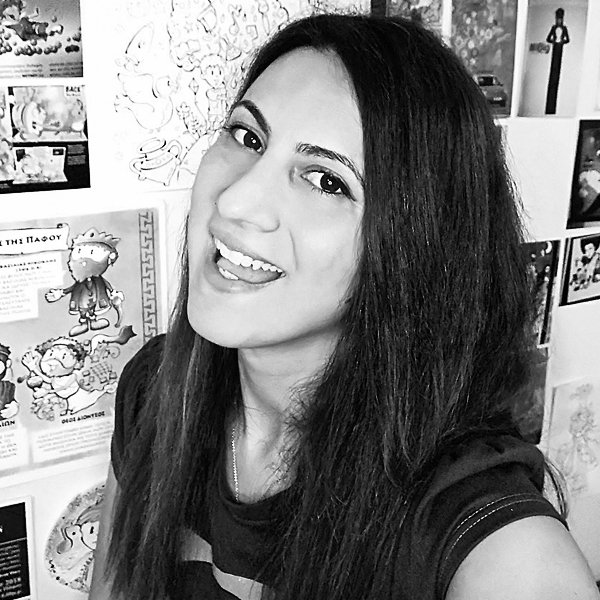 Panayiota Michael was born in Paphos in 1987 and she studied Illustration for Animation in the United Kingdom. She works as a Graphic Designer & Cartoon Illustrator in Paphos where she participated in a variety of art projects and workshops. In 2009 she represented Cyprus in Brussels at the Eurocartoon Exhibition as she was honored with the 1st Prize in the National Cartoon Contest in Cyprus. In 2014 she was invited to visit public schools in order to present the profession of cartoon artist and show to hundreds of kids how to design their own cartoons.
Children's Animation Workshop. Title "Break Down the Walls"
In this creative Animation workshop, children will have the opportunity to bring to life their own imaginary worlds that will unfold behind the walls and break these walls to reveal them. Children through their creations will show us how to break down a wall and behind it there will be a beautiful magical world as they imagine it. Under the guidance of the instructor, they will have the opportunity to understand the process of creating animations using their own works and will experiment to show us the transition from one world to another. The purpose of the workshop is to help children to understand the social message through the concept and express their ideas through the art form of animation.
To get your materials, the partner stores:
LARIS Art Shop & Mona's Art offer 25%, with the indication: Graphic Stories Cyprus – Workshops