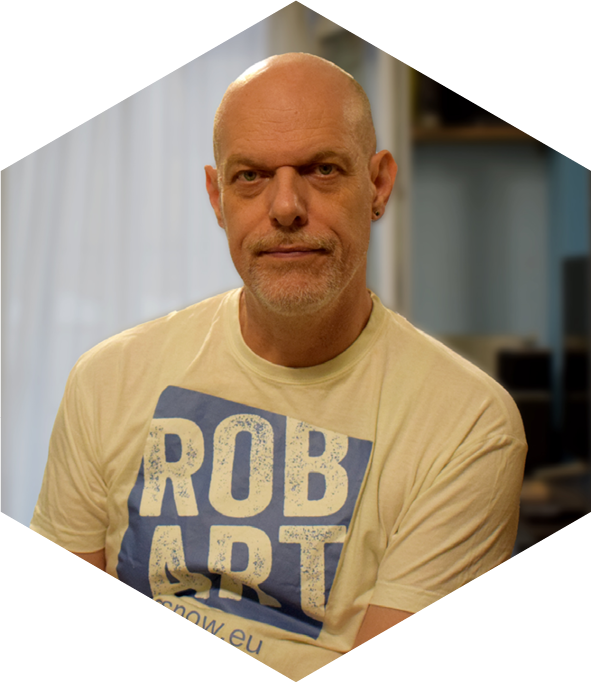 Tips and Tricks to improve digital art skills
Whether through application handling, additions to work space, or other resources through to actual practice implementations to help speed up and creatively make digital art more responsive, effective and enjoyable; this workshop will have a series of segments that will explore the application to show how to use it better for digital art, as well as many practical sessions that will be used to highlight several methods to make digital art better for the creative in hand.
Requirements:
Digital device (laptop, iPad, desktop) running version of Photoshop CC (Photoshop CC 2023 preferable).
A tablet connected to the device, preferably with touch sensitive capability, like Wacom tablets. Ideally, a Cintiq connected to a device.
Access to the plugins/preset folder inside Photoshop.
General basic ability to draw.
// GR 
Συμβουλές και κόλπα για τη βελτίωση των δεξιοτήτων ψηφιακής τέχνης
Είτε μέσω του χειρισμού της εφαρμογής, είτε μέσω προσθηκών στο χώρο εργασίας, είτε μέσω άλλων πόρων, είτε μέσω πραγματικών πρακτικών εφαρμογών που θα βοηθήσουν στην επιτάχυνση και στη δημιουργική αξιοποίηση της ψηφιακής τέχνης, ώστε να είναι πιο ευέλικτη, αποτελεσματική και ευχάριστη; αυτό το εργαστήριο θα έχει μια σειρά από τμήματα που θα εξερευνήσουν την εφαρμογή για να δείξουν πώς να τη χρησιμοποιήσετε καλύτερα για την ψηφιακή τέχνη, καθώς και πολλές πρακτικές συνεδρίες που θα χρησιμοποιηθούν για να αναδείξουν διάφορες μεθόδους για να κάνουν την ψηφιακή τέχνη καλύτερη για τον εκάστοτε δημιουργό.
Απαιτήσεις:
Οι συμμετέχοντες θα πρέπει να έχουν την ευκαιρία να συμμετάσχουν σε ένα από τα μαθήματα που θα πραγματοποιηθούν στο πλαίσιο του προγράμματος.
Ψηφιακή συσκευή (φορητός υπολογιστής, iPad, επιτραπέζιος υπολογιστής) με έκδοση του Photoshop CC (Photoshop CC 2023 κατά προτίμηση).
Μια ταμπλέτα συνδεδεμένη με τη συσκευή, κατά προτίμηση με δυνατότητα αφής, όπως οι ταμπλέτες Wacom. Ιδανικά, ένα Cintiq συνδεδεμένο με μια συσκευή.
Πρόσβαση στο φάκελο plugins/preset μέσα στο Photoshop.
Γενική βασική ικανότητα σχεδίασης.
// EN
Rob offers some insights on how his creative process has developed over the years to allow the offering of some gems of advise that can help and improve the working path of many new creative. These include Lateral Thinking, Economics, Work Practice, Handling Clients, and other such useful areas of concern. All done with the typical light-hearted outlook of Rob Snow's many years of experience in the field.
// GR
Επτά Μαργαριτάρια Σοφίας
Ο Rob προσφέρει κάποιες πληροφορίες για το πώς εξελίχθηκε η δημιουργική του διαδικασία με τα χρόνια, ώστε να μπορέσει να προσφέρει μερικές συμβουλές που μπορούν να βοηθήσουν και να βελτιώσουν την πορεία εργασίας πολλών νέων δημιουργών. Αυτά περιλαμβάνουν την Πλευρική Σκέψη, τα Οικονομικά, την Πρακτική Εργασίας, τον Χειρισμό Πελατών και άλλους τέτοιους χρήσιμους τομείς προβληματισμού. Όλα αυτά γίνονται με τη χαρακτηριστική ανάλαφρη οπτική της πολυετούς εμπειρίας του Rob Snow στον τομέα.
Rob has been a professional creative for over 30 years, working in several creative fields, but now concentrates for the past 15 years in illustration. He
uses the latest technology to explore and develop his digital illustration techniques, which have led him to become an award winning illustrator, working for several notable international companies. Rob's favourite creative weapon of choice is Photoshop on his iMac and Cintiq machines.