Special Associates & Co-Organizer of Design Forum – 10′ Design Talk
Dean of the School of Arts, Communication and Cultural Studies, Frederick University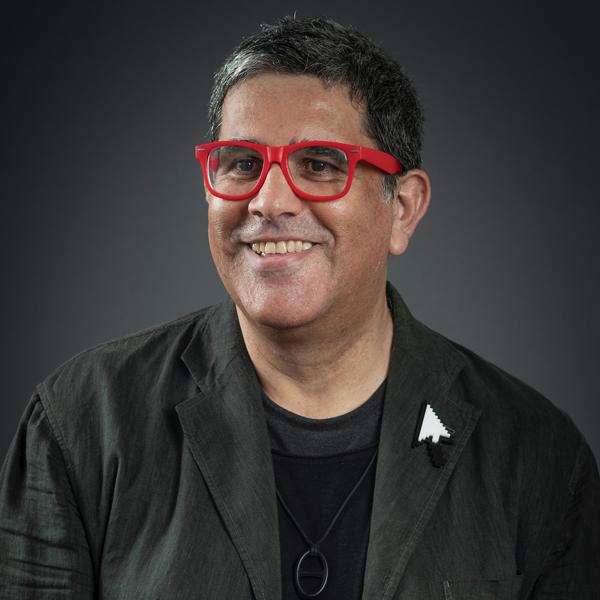 Professor Costas Mantzalos was trained as a visual artist and also specialized in information design in the UK. He then registered for a higher research degree and investigated the survey of post-modern graphic arts in Cyprus.
His first academic post at Frederick Institute of Technology in Nicosia, Cyprus was in 1989, while in 1991 he was appointed as a Head of the Department. Professor Mantzalos has been directly involved with the development of the department and its programmes of study and has had an active and vital role in the accreditation process with ECPU (Evaluation Committee of Private Universities in Cyprus) as well as with various International Quality Assurance Agencies.
He is at present the Dean of the School of Arts, Communication and Cultural Studies at Frederick University. Parallel to his academic career, Costas Mantzalos has been involved in numerous international art and design consultations for Unicef, Hilton Hotels, Coca Cola etc. Since 1996 he is the cofounder of the TWO|FOUR|TWO art group, an art collective with architect Constantinos Kounnis. The TWO|FOUR|TWO art group lives and believes in Art as an evolutionary institution which changes in time and mutates with the passing of time, however, like democracy, remains a supreme power vested in the people and characterized by recognition of equality of opinions and voices.
The TWO|FOUR|TWO collective has been actively involved in the international art scene with shows in Amsterdam, Dortmund, Erlangen, Melbourne and Nicosia, and participations in various art events and festivals in Athens, Berlin, Naples, New Delhi, Frankfurt, and Paris.