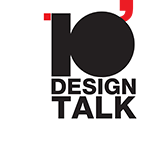 Alexandros Androus Mitsis
Vassilis Vassiliadis
Kypros Georgioy
Andreas Glykeriou
Demie Englezou
Ermina Emmanouel
Angelos Cassoulides
Myria Kyprianidou
Constantinos Kyprianou
Dimitris Constantinides
Yiannis Lazarou
Victoria Leonidou
Yiannis Michael
Panayiota Michael
Constantinos Economides
Irene Papalouca
Elena Parouti
Marianna Penga
Maria Stavride
Yiorgos Tsangaris
Charis Frangou
Stefanos Christodoulides
3rd Design Forum - 10' Design Talk
is coming to Cyprus!
The event will be held live, with a limited number of people, while it will also be broadcasted online with live streaming.
Coordinators: Angeliki Athanasiadi, Panagiotis Voulgaris, Miltos Karras, Costas Mantzalos
Organized by: Graphic Stories Cyprus
With the cooperation & hospitality of Alexander College
With the support of the Cultural Services of the Ministry of Education & Culture
The Design Forum Cyprus is an open interactive day and at the same time a free interactive forum for the development, promotion, recording and preservation of Contemporary Art Creation that takes place every two years.
It is an initiative of Graphic Stories and hosts important Visual Artists, Creators and Designers, while the panel is completed by young creators. 22 seasoned designers and young creatives will have the opportunity through 10-minute presentations to talk about Design, to express their thoughts and opinions and present their creative work to the general public. Design Forum – 10′ Design Talk first took place in 2019 in Cyprus and later to Greece, hosting a total of 41 speakers.
The 3rd Design Forum – 10 ́ Design Talk comes on 20 November 2021, with the cooperation and hosting of Alexander College Larnaka Campus. At the same time the public will have the opportunity to see part of the 5th International Exhibition of Graphic Stories Poster Contest, with the theme "Break Down the Walls", which will be hosted in the same venue between November 17-21.
The Design Forum – 10 ́ Design Talk is addressed to all the creators of the Design industry, to students as well as to those who are interested in getting to know the entire range of Design.