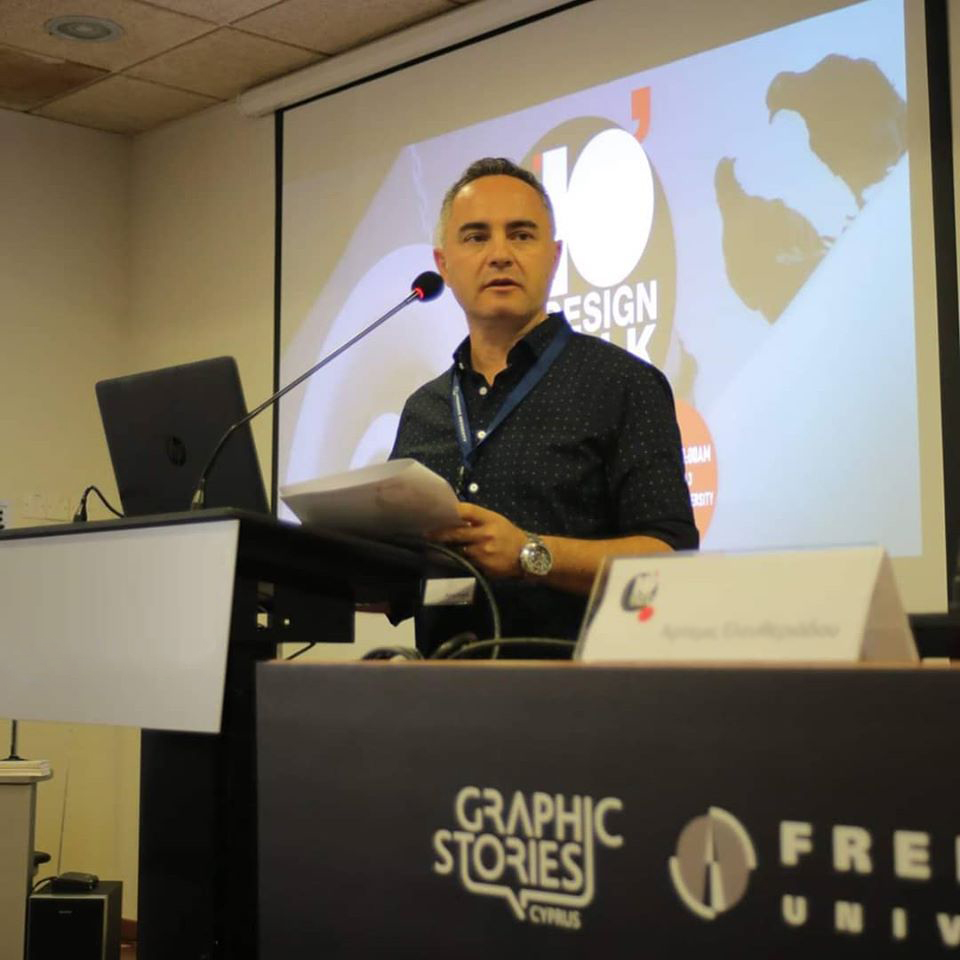 Miltos Karras studied at the Department of Physics, School of Sciences at the University of Athens. Since 1999 he has been working as a Physics teacher, while at the same time he has collaborated with the Departments of "Physics" and "Informatics & Telecommunications" of the University of Athens. In 2002 he publishes the book "Application Development in a Programming Environment", which has 7 reprints.
He works as a coordinator in European Erasmus+ training programs while also collaborating with Microsoft as a Certified Microsoft Inovative Educator Expert. He is a robotics instructor, a member of the Cyprus Computer Society and a member of the Scientific Committee of the "Robotex" robotics competition.
His love for photography and the applied arts was the catalyst for his involvement with the Visual Communication Designers community. In 2004, together with a group of selected designers, they founded the Hellenic Community for Visual Communication Designers VCDC- "Visual Communication Designers' Club". Miltos is the Co-Founder and General Coordinator of "Graphic Stories Cyprus".