At the open amphitheater (outdoors). 86-90 Phaneromenis Str., 1011 Nicosia, Cyprus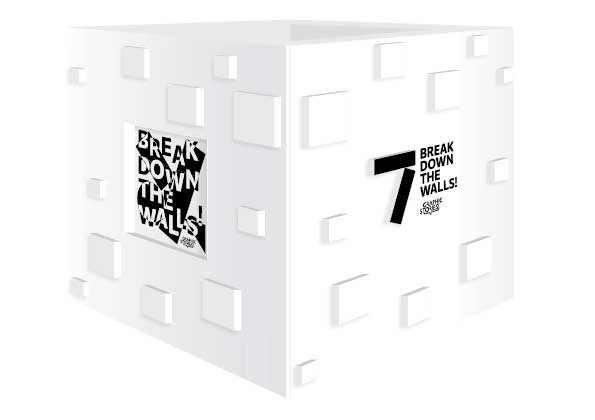 Come and write your message!
Spread out your word!
Graphic Stories Cyprus is openly inviting everyone to participate in the interactive installation
with the theme "Break Down the Walls".
Break Down the Walls!
As part of the activities of the 7th Graphic Stories Cyprus, an interactive installation has been created after the theme "Break Down the Walls". The installation is a virtual wall that has been designed in such a way that people can leave their own message and express how they felt during the difficult period of confinement and the pandemic. With this project we want to encourage the locals, the citizens of Cyprus to break the inner walls that we often raise ourselves, in a creative way of expression and to capture their thoughts and feelings.
During the opening of the Installation, a video screening of the works of the 5th International Poster Exhibition of Graphic Stories Cyprus, with the homonymous theme, will take place.
The interactive installation will remain at the open amphitheater of the Cultural Foundation of the Bank of Cyprus from 22/05/2021 until 17/06/2021 for anyone who wants to come and participate.