FOUNDER & CREATIVE DIRECTOR OF GRAPHIC STORIES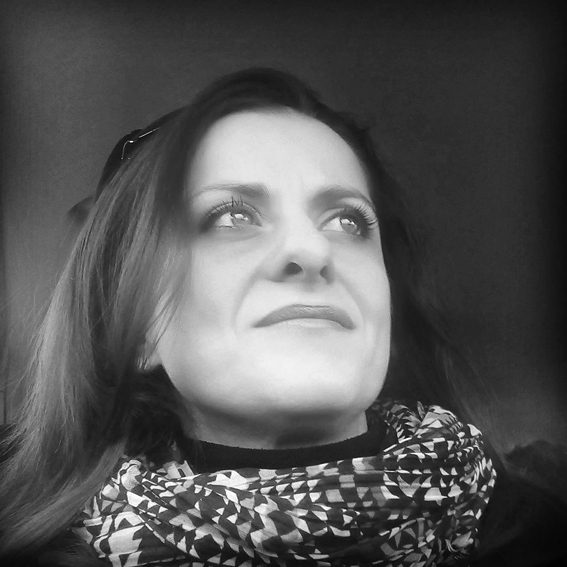 Visual Communication Designer / Author / Columnist / Founder & Creative Director of the Conference on Visual Communication, "Graphic Stories"
Aggeliki Athanasiadi is a visual communication designer with MA(Hons) in Branding, from Middlesex University, London.
Having acquired a strong background in print and digital communication and advertising, she collaborated with advertising agencies, as a freelancer, as well as with big printing houses in Athens. She has worked as an Assistant Art Director at the Attica Publishing Group for PC Magazine. She has also collaborated with pharmaceutical companies such as Novartis, Pharmanel, Menarini, UCB.
Aggeliki is certified as an "Adult Vocational Trainer" by the HRDA [Human Resource Development Authority of Cyprus] and collaborates with the Youth Board of Cyprus as a graphic arts instructor for the program "The STEAMers".
She is a founding member of VCDC.gr, a member of the C-IDEA International Design Educators Association and a member of the board of the Cyprus Creative Club, which is the Cypriot representative of the Art Director Club of Europe [ADC*E]. She has been a member of the jury for ADC*E as well as a member of the jury for international design contests. She has participated in international poster exhibitions in Greece, Cyprus, Russia, UAE, China, Korea, Indonesia, Ecuador, Serbia, Mexico and Spain with more than 100 personal artworks and has been awarded in the Cypriot Design & Advertising Awards "Pygmalion" with gold and silver distinction.
Aggeliki is the founder and Creative Director of the annual International Conference on Visual Communication, Graphic Stories, with the aim of imparting knowledge and specialized technical training, as well as exploring the modern trends in visual communication. She is also the creator and co-organizer of the Design Forum "10 min Design Talks" and has organized the Behance Portfolio
Reviews in Cyprus. The Graphic Stories book is her first authoring work, containing 62 theoretical
articles and 28 interviews with important designers.
Portfolio: www.behance.net/makadcy
GSC: www.graphicstoriescyprus.com
Blog: http://makadcy.blogspot.com
Book: https://graphicstoriescyprus.com/the-book/
Youtube: https://tinyurl.com/ybzjrcgh
Contact: aggeliki.mk@gmail.com